"YOUR SMALL TOWN FRIEND"
When visiting our web site, you can take advantage of several internet technologies designed to make your navigation easier and more comfortable right from your living room. Remember, if you need additional information or have questions, please feel free to call. "BEST SERVICE.....BEST PRICE.....IT'S MCCARTHY MOTORS."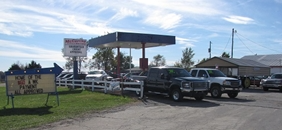 McCarthy Motors has been at it's current location since 1995 providing the community of Meriden Kansas and surrounding areas quality vehicles at affordable prices. Please come see us TODAY for a solution to your current automotive needs.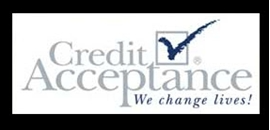 Credit Acceptance Corporation is one of several financing options available here at McCarthy Motors. Although they are a sub prime lender, a lender whom specializes in assisting folks with damaged credit, they are highly reputable and will provide you several options to help repair your damaged credit. They are a reporting agency, committed to making life a bit easier. Please inquire about your financing options through Credit Acceptance TODAY!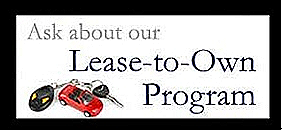 Another financing program available at McCarthy Motors is our "Lease to Own" option. This is available to anyone whom is currently working, needing a vehicle, with a small down payment. We bill this program to fit the needs of our customers by the week or on a bi-weekly basis. No credit checks, all approved, make your payment here. Feel free to contact us in regards to this program, or anything we assist you with in making your buying experience an easy one. Call Ben @ 785.484.3725 for an appointment today.